HEALTHY SELFIE WEEKEND
---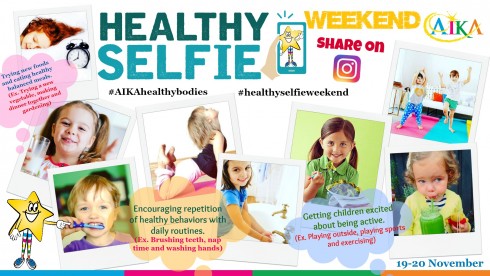 Dear Parents,
Help us raise awareness for early childhood health by participating in AIKA Healthy Selfie Weekend! Share a photo of your little one being healthy on Instagram by using these hashtags"AIKAhealthybodies & healthyselfieweekend" during the weekend! (19-20 November 2016)
You'll be focusing on;
Healthy Habits
Encouraging repetition of healthy behaviors with daily routines.
(Ex. Brushing teeth, nap time and washing hands)
Physical Activity
Getting children excited about being active.
(Ex. Playing outside, playing sports and exercising)
Balanced Menus
Trying new foods and eating healthy balanced meals.
(Ex. Trying a new vegetable, making dinner together and gardening)
Have a nice weekend...
---
Diğer Haberler